Pitch Perfect
Pitch Perfect is scabrously funny without relying on post-modern references or descending into nastiness.





By Natalie Peck
21 December 2012
See comments (

0

)
Plot summary
Arriving at her new college, Beca finds herself not right for any clique but somehow is muscled into one that she never would have picked on her own: alongside mean girls, sweet girls and weird girls whose only thing in common is how good they sound when they sing together..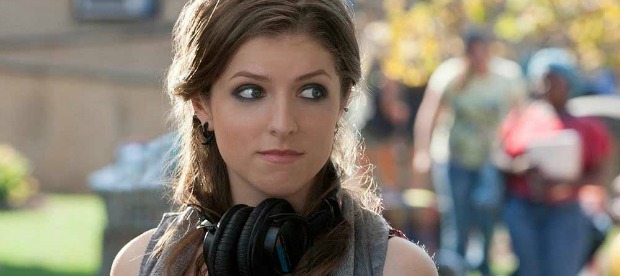 Pitch Perfect has all the trappings of bog-standard teen fare: the alternative Beca (Anna Kendrick), a wannabe music producer, rolls up to the fictional Barden University at the behest of her lecturer father (John Benjamin Hickey). She is soon recruited by the Bellas, a flailing on-campus acapella singing group, who are hoping to beat male rivals the Treble Makers.
But it is much more than the sum of its parts, safe in the hands of Jason Moore, a seasoned musical theatre director, who manages to tease out the absurdity of competitive singing cliques without descending into the sentimental overtures of popular teen show Glee.
Having cut his directorial teeth Dawson's Creek and One Tree Hill – shows which have, at times, managed to tread the careful line of portraying teen angst without falling back into ridicule – Moore navigates the characters through what could have been a hackneyed, sideways glancing teen comedy.
Instead, Pitch Perfect is scabrously funny without relying on post-modern references (although there are several knowing jokes scattered throughout the script) or descending into nastiness. It knows when to lean on the teen movie stereotypes and when to pull back. Think a grown-up Mean Girls with singing.
A lot of the success lies in the hands of Kendrick, great as the eye-rolling lead, who has already demonstrated her comic chops with minor roles in Scott Pilgrim and the Twilight films, and Rebel Wilson (the self-titled Fat Amy), who is coming into her own as the big-screen female comic de jour.
Brittany Snow (Chloe) and Anna Camp (Aubrey) are great as the stuck-in-the-past mean girls desperate to take the Bellas to victory in a storyline almost entirely ripped off from Bring It On.
There are a plethora of jokes about vomit, a will-they-won't they love story between Beca and the Treble Maker's Jesse (Skylar Astin), and several references to the Breakfast Club, but with a clever script, some genuinely brilliant set-pieces during which the cast sound like they are actually singing live (they aren't for the most part but don't fall into the autotune trap) and great performances from the cast, this is one to see. One word of warning, Kendrick's version of No Diggity will be stuck in your head for days.