Beware Mr Baker
Incredibley entertaining documentary about the wild life and messed-up personality of a rock legend





By Suki Ferguson
22 July 2013
See comments (

0

)
Plot summary
Ginger Baker looks back on his musical career with Cream and Blind Faith, his introduction to Fela Kuti, his self-destructive patterns and losses of fortune, and his current life inside a fortified South African compound.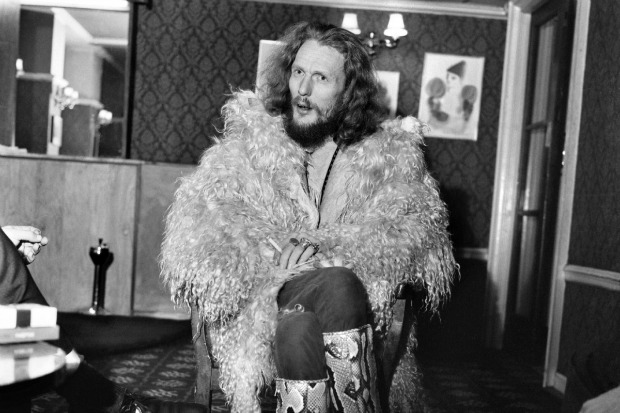 Anti-heroes are all the rage these days, and the paradoxical flaws of talented people make for instant fascination. Luckily for filmmaker Jay Bulger, by this criteria the rock drummer Ginger Baker makes the perfect subject for a modern documentary.
A distinctive musician who burst onto the rock scene in the 60s, Baker's talent fairly screams off the screen in archive footage, whether it's from vintage Cream performances or casual jam sessions. His life is richly textured with multiple marriages, exotic locations and an incongruous penchant for collecting polo ponies. And, in the words of a contemporary, "he's fairly consistently horrible, to everyone around him, and to himself." Our first glimpse of Baker comes when he smacks Bulger across the nose with a cane, and thus the tone is set.
As a child Baker lost his father to WWII and grew up to be an energetic troublemaker. Whilst he channeled huge portions of that energy into peerless drumming, there was plenty left over for beating up bandmates, a decades-long dependency on heroin, and emotionally abusing family members. Stylish graphics animate the early fights and jazz sessions as well as sketching out his later globetrotting, and there are interviews with key players in Ginger's life – though even the man he calls his best friend in the world, Eric Clapton, openly prefers the idea of Baker to the reality of him.
Rock stars tend to be pretty good at making the sex and drugs element of their jobs sound like the best time ever. Baker's enthusiastic about the perks, but they're hardly the stuff of rock romance – prostitutes were a staple request on his riders, his royalties lasted about as long as Pete Doherty's Libertines cash, and he looks starved and wild eyed during his 20-year addiction. The warmest emotion his estranged family can muster for him is pity, and, disturbingly, even his current wife Kudzai seems uneasy around him.
It's fair to say that redemption is not high on his list of priorities, and that's pretty tragic both for him and everyone around him. Yet it's hard to watch the film unfold without a sense of growing incredulity – his determination to give absolutely zero fucks at any given time is awesome to behold. He sure did pack a lot of drama in, when one factors his 60s rockstardom, collaborations and feuds with Afrobeat superstar Fela Kuti, his unlikely obsession with polo, an affair with a schoolgirl, a ban from residing in America, plus being done for tax evasion after an attempt to import 38 – 38! – polo ponies into the UK.
There's a bum note played in a recurring animation motif that reimagines Baker as a literal 'slave' to the drumbeat and one does suspect that a more detailed warts-and-all portrait might have been too much to stomach, but the overall narrative never lets up – Beware Mr Baker is one hell of a ride. The closest equivalent film is probably This Is Spinal Tap, which gives you an idea of the skills of the filmmaker and the sheer magnitude of Baker's arseiness.
At one point Clapton suggests that Baker has been impossible to mythologise due to his professional-level ability to incite loathing, unlike more charming rock stars who died young; maybe so, but it seems that Baker has been larger than life ever since he burst onto the Soho jazz scene in the 1950s. A manic red-haired giant with a taste for anarchy and destruction is the myth waiting to happen. And myth suits him – it seems fair to say that he's best enjoyed at a remove.