Beginners
A visually poetic and assured feature that masterfully mixes elements of humour, surrealism and arthouse romance.





By David Hudson
26 July 2011
See comments (

0

)
Plot summary
A young man is rocked by two announcements from his elderly father: that he has terminal cancer, and that he has a young male lover.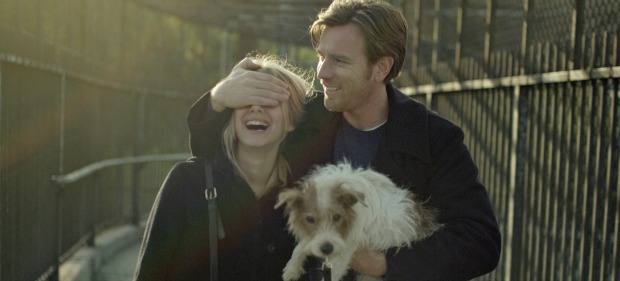 A California-based artist and graphic designer, Oliver (Ewan McGregor) always sensed that there was something amiss about his parents' marriage. Since childhood, he's picked up on a mutual sadness that hung in the air between his mother and father, despite his mother's claims that all is "fine". Being set such a maudlin romantic example has made Oliver a commitment-phobe: unconsciously wary of singing up to any long-term romantic partnership.
But after 44 years of matrimony, Oliver's mother dies, and his father Hal (Christopher Plummer) – at the age of 75 – comes out to his son as gay, framing the marriage in a new perspective. Hal throws himself into his new identity, making new friends, visiting gay clubs and even finding himself, for the first time in his life, a steady boyfriend. He's probably happier than he's ever been, so it's all the more tragic when he is diagnosed with cancer. He dies just four years after his wife – a devastating blow for his only son.
Oliver is left quietly reeling from his loss when he meets a young woman, Anna (Melanie Laurent), a young actress to whom he is immediately attracted. Anna has herself had a difficult time with her parents, and like Oliver, not much success in relationships. The two engage in an affair, and for the first time in his life, Oliver begins to wonder whether he too needs to break the patterns of his past and – like his father – embrace his true feelings and confront his fears.
Beginners is a languid but elegiac film that's told largely through Oliver's recollections and flashbacks. It's lent added poignancy through the knowledge that writer and director Mike Mills was inspired to make the film based on his own relationship with his father, who – like Hal – came out as gay in his seventies. As such, it comes across as an authentic, personal and moving piece of work, which – despite its pace – engages and manages to get under the skin. It's helped enormously by likeable and naturalistic performances from Plummer and McGregor – the latter offering up one of his finest performances, and the former perfectly convincing as a 'grey gay' revelling in life outside the closet. Until now, Mills was largely known for pop videos for the likes of Pulp and Moby, and his 2005 debut, Thumbsucker, but Beginners is a visually poetic and assured feature that masterfully mixes elements of humour, surrealism and arthouse romance. Although – in a Sofia Coppola-ish sort of way – not a huge amount seems to happen, Beginners' subtle and inescapable message – that one should never give up on love – is one that will strike a chord with many. Mainstream success may elude it, but this remains a small gem of a movie.