Chavo Guerrero Jr.
The wrestling legend talks about training the stars for the new Netflix series GLOW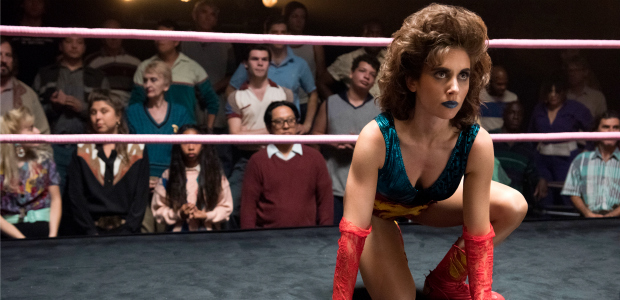 Part of the legendary Mexican wrestling family, Chavo Guerrero Jr. is wrestling royalty. For the new Netflix series GLOW, he was brought on board to teach the rules of the squared circle to the cast, led by Mad Men and Community star  Alison Brie.
GLOW tells the fictional story of Ruth Wilder (Brie), an out-of-work, struggling actress in 1980s Los Angeles who finds one last chance for stardom when she's thrust into the glitter and spandex world of women's wrestling. In addition to working with 12 Hollywood misfits, Ruth also has to compete with Debbie Eagan (Betty Gilpin) a former soap actress who left the business to have a baby, only to be sucked back into work when her picture perfect life is not what it seems. And at the wheel is Sam Sylvia (Marc Maron), a washed-up, B-movie director who now must lead this group of women on the journey to wrestling stardom.
Before the launch of GLOW on 23 June, we caught up with Chavo to talk about the training he gave the stars of the show.
How did you become involved with GLOW and what was your role on the show?
So with GLOW, they realised they were putting a wrestling show together and needed a wrestling expert. So I got the call. It's a show about a new start up wrestling company with girls who don't know anything about wrestling. No one really knew what my role would be in the actual show, it was "wrestling coordinator" but that morphed into a whole lot more. I was working in the ring with all the set design and I was involved in script review. I was having meetings with the writers and giving them my story and they were taking notes. So it just really morphed into a lot more.
Wasn't your uncle a trainer on the original GLOW?
My uncle Mando worked as the original trainer to the original girls, yes. That is true and it didn't hurt that I was related to him for sure.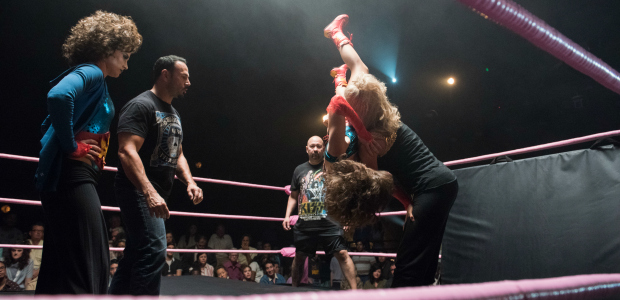 I get texts and calls all the time saying "We miss wrestling. We miss being in the ring. We strangely love falling on our backs now!"
Alison Brie, in particular, has spoken quite highly of you. Were there any actors that you felt were naturals and could go on and make a sideways move into wrestling?
Sure. Everyone of those actresses I could train them to have an actual match, a "Wrestlemania moment" if you want to call it for sure. 100 per cent. I love everyone of them. They were in the ring everyday and everyone of them was so good. Alison [Brie] is an athlete that didn't know she was an athlete. She's always done theatre and that kind of stuff and maybe a little sports as a kid. Coming into the ring, everyone had their reservations but once you kind of showed them how strong they were and how athletic everyone actually really is, they felt empowered to do things they never thought they could do. There were times where they said "Thank you, we never knew we had that in us". To me, I'd work with everyone of these girls, I loved every one of them.
Yeah, maybe they'll get the wrestling bug…
You know what? They do. Alison was doing an interview and somebody said "Isn't wrestling fake?" and she totally defended it. Everyone of these girls loves wrestling now. In fact, I had a small independent show in Los Angeles two nights ago and four of the actresses came to the show and sat on the front row. Not to support me but because they love wrestling. And that's the thing I wanted them to do. You know, the typical wrestling training…when you're first training them, you're kind of beating them up, you're kind of toughening them up..and I didn't want to go that route. I wanted these girls to fall in love with wrestling and fall in love with the show and not just doing it because it's a show. But I get texts and calls all the time saying "We miss wrestling. We miss being in the ring. We strangely love falling on our backs now!" I'm really glad they do love it.
GLOW comes to Netflix from 23 June 2017.