The making of Concealed
You give it everything you have, you leave nothing in the tank.
The idea for the film was so original I had to explore it. I came up with a premise that folded in on itself and it was at that point I knew I was onto something. My background is in writing and, as a writer, your premise is everything. And here I was with a premise that was so intriguing and compelling it kept me up at night, it excited me, it screamed to be made.
When you set out to make a film you know you will most likely be giving a minimum of five years of your life to it's endeavour. So it's important that the idea, the premise, the script have their hold on you and won't let go, it's then that you know you're ready to give in to it's draw and embark on the adventure of bringing it to the screen.
I'd seen lots of thrillers that felt generic and didn't care about their characters. I wanted to make a thriller that had strong central characters that you cared about, that kept you on the edge of your seat, that constantly kept you guessing.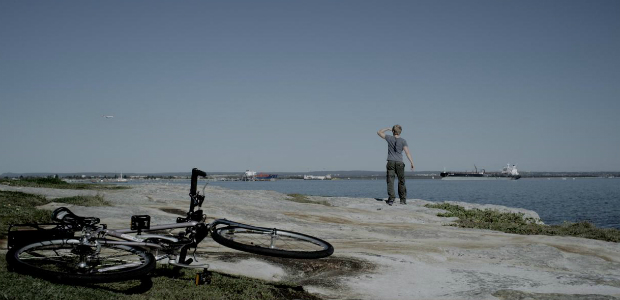 I knew I wanted it to be set in the gritty back streets of Sydney's inner west suburbs, the setting being an important signifier for the film which would imbue the central idea of the film and the inner workings of the characters. It's harsh, dirty beauty both blinding and enlightening.
Casting Simon Lyndon was important for the film. He is one of Australia's most accomplished actors, having won an AFI award for Chopper, and his performance elevated the script to heights I was unaware it could reach, capturing something quite special and magical through the lens.
The film has now played at over 25 international film festivals winning eight awards and I'm very proud that it is starting it's cinema run in the UK at the Castle Cinema in Hackney on 1 June.
Some great reviews are starting to roll in also which makes this long, exhausting process of making a film all the more rewarding. When making a film you give it everything you have, you leave nothing in the tank, and it's testament to the talented people who worked on the film that it is achieving such wonderful recognition.
With screenings starting to sell out already it seems that Concealed may just be one of those indie films that starts to break through. After all the work I truly hope so.