The making of a legend
Eric Styles writes about directing John Hurt in his last leading role
When I received a call out of the blue about working with John Hurt on 'That Good Night' it was hard to contain my excitement.  Whenever I mentioned the project and my good luck in acquiring it, the response was pretty unanimous – "Oh my God, John Hurt, he's a bloody legend…"  and we'd spend the next few minutes discussing which of John's myriad performances had captivated us the most.
But as I look back now, over making the film and the subsequent sad news of John's passing in January 2017, I think about that consistent response and wonder what made John a 'legend'.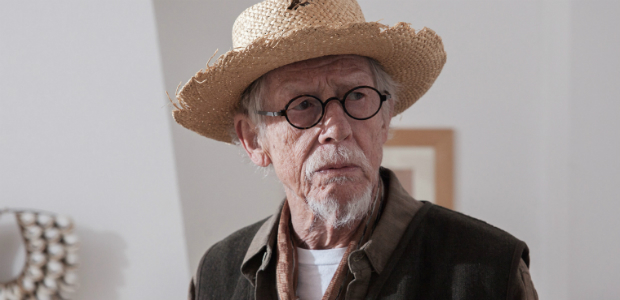 It was wonderful to witness how his presence rippled out and touched everyone involved in the production.
I've been fortunate to work with a few 'starry' actors, including Oscar winner Julie Andrews, and with both Julie and John you were drawn to certain facets of their personalities which for me, typified them being regarded as film stars.
I like to think of it as an alluring triangle, a set of three sublime qualities and when they are all present, as indeed they were with John,  it makes an enormous contribution to the tone and ambience on a film set.
The three points of the triangle are: Craft, Commitment and Humility.
The Craft or talent that an actor brings to a job, manifests itself in many ways. Some actors love rehearsal, some hate it and only want to live in the moment. But in whatever way works for them, we rely on actors to fully inhabit a character and make it so believable that all we need to do is look into their eyes and it's a veritable window into their soul.
John Hurt enjoyed our rehearsal process, he dived right into the script. He fought passionately for the film to be accessible, even though it dealt with difficult subject matter. He didn't want to sugar coat his character. Ralph Maitland is a difficult and demanding man, who has come to realise late in life that he has made a lot of mistakes regarding his family life and he wants to put those right.
But it was when we started shooting that you fully appreciated his wonderful instinct and ability to keep every single take fresh and exciting. He would listen and absorb every inflexion that his co-stars offered and tailor his performance so every shot was imbued with spontaneity and vitality. It felt like watching a Masterclass in acting, such a delight to behold and almost every single member of our crew mentioned it to me with an expression of utter awe on their faces.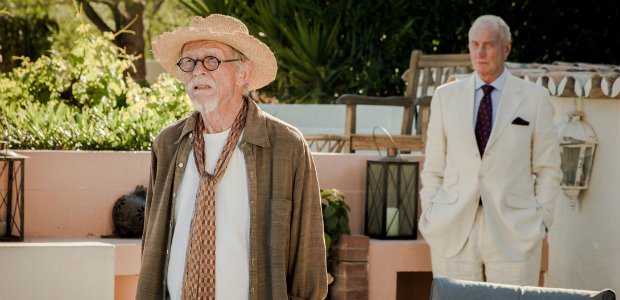 Commitment: Making films isn't quite the glamorous world a lot of people imagine it is. Crews work up to 100 hours a week, and on location it can be sweltering or freezing cold all day long. I've worked in some studios where on a neighbouring sound stage, the 'Star' would only turn up for an hour a day and tell the director which lines of dialogue he felt like saying that afternoon.
When conceiving our schedule for That Good Night, we knew it would be tough as John was an elderly man who'd recently battled pancreatic cancer and as he was in almost every scene, it was going to be very tough on him. But John was determined to devote himself as fully as possible to the film. He did long days, full weeks and pushed himself as hard as anyone working on the film. When your co-workers witness this, it really inspires everyone to profoundly delve within and try to bring something very special to the screen. John's commitment was truly infectious and it's effects spread wide and deep.
Humility: I think humility is the really exceptional component in true film stars. John saw himself just as an actor and he fitted into our production with an abundance of conviction and grace. He respected my decisions as director and was wonderful with the ensemble cast. He was exceptionally generous with Max Brown and young rising-star Noah Jupe.
As John treated everyone with dignity and respect, this in turn, generated enormous admiration from the whole crew and en masse we all fell in love with John's infectious sense of humour.
We endured awful weather making the film; for some inexplicable reason we shot in April – known locally as the month of a thousand showers – and there was a lot of hanging around waiting for rain to stop, and not once would John ever complain.
As John truly exemplified these three qualities, it was wonderful to witness how his presence rippled out and touched everyone involved in the production.
It's so nice to be able look back on a job and remember with such fondness, the privilege of working with John, a true inspiration, and yes, a bloody legend.
That Good Night will be released in cinemas in the UK on 11th May 2018