My love letter to football
The long, often frustrating, but ultimately rewarding process of bringing The Bromley Boys to the screen
My introduction to The Bromley Boys happened a few years back now when I got a call out of the blue from an actor I'd worked with on a TV pilot myself and Matt Windsor had written called Come On You Chickens. The show followed the trials and tribulations of a non-league football club. The actor, TJ Herbert (a Bromley resident) had discovered a book by Dave Roberts in Waterstones that he felt he could turn in to a movie. We met at a pub in Brighton and he gave me a copy… and so began our Bromley Boys adventure.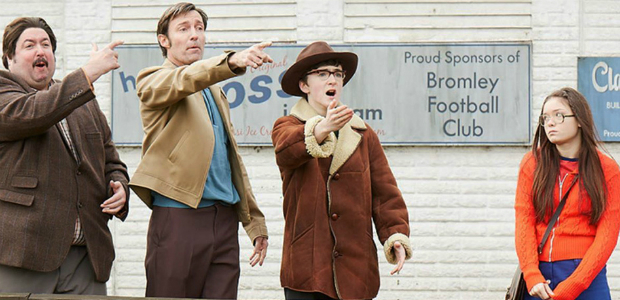 Reading the book
I really wanted to love the book. Luckily in Dave Roberts I found a kindred spirit. A man who clearly loved football so much that enjoying it had become a chore in itself. I genuinely laughed out loud while reading the book and could see a fifteen-year-old me on pretty much every page. The tone of Dave's writing also seemed to fit very nicely with the way I wrote. I remember the nervous feeling of sending him the first draft and the relief when he said he'd really enjoyed it.
The process of adaptation
The Bromley Boys was my first attempt at adapting a book, so I entered the process with some trepidation, initially highlighting and recording all the passages I really loved and felt had a 'movie feel'. So, I now had an enormous list of little comedic set pieces… but no movie.
TJ saw the film as a 'feel-good British comedy' so we needed one or two standard movie institutions: namely a love interest, and a central story arc to keep things moving. So Ruby McQueen, the Chairman's daughter was born along with a central story arc involving star player Alan Stonebridge that Bromley fans from '69/'70 won't recognise.
However, I did use actual events and characters wherever I could, and it was great to see the real Derek, Peter and Roy on set. They were lovely.
Working with the director
As a writer the work you undertake with a director can be a tough process. You get very close to your work and to have someone telling you that certain bits don't work and should be removed is not always fun. Luckily for me Steve Kelly has a lovely approach to this and we worked well together over a lengthy period. The script changed a fair bit over this time and despite there being a few bits I still miss Steve was right on pretty much every decision.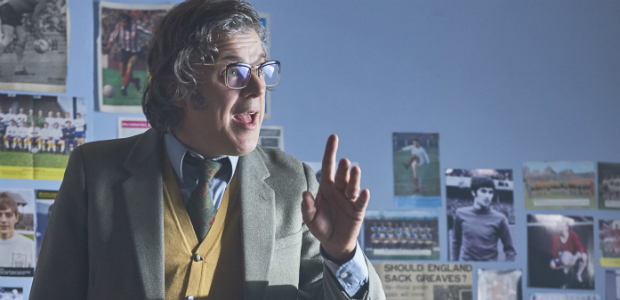 Casting
Once my work was done I could relax and enjoy the filmmaking process from outside the bubble. I really enjoyed the casting sessions as this is when your characters really come to life. Seeing Jamie Foreman get his teeth in to Charlie McQueen was a particular joy. In fact, my favourite memory of the whole process was the cast read-through in Soho – seeing that room full of familiar faces bring their own style and quirks to my work was amazing.
Final film
So now, seven years after my meeting in the pub with TJ, we have an actual movie ready for the public to see. Seeing it up on a big screen is a very surreal and emotional feeling, often slightly tempered by my temptation to stand up and explain a joke that people may have missed!
Hopes
To have played a part in this film has been an absolute privilege. It's been a long, often frustrating, but ultimately rewarding process. My final thought here goes to TJ Herbert – a more stubborn and dedicated man you will not find.
The Bromley Boys is my love letter to football. I hope it's a winner.
The Bromley Boys is in cinemas from 1 June 2018.