Leave to Remain
Navigating the choppy waters of our asylum process.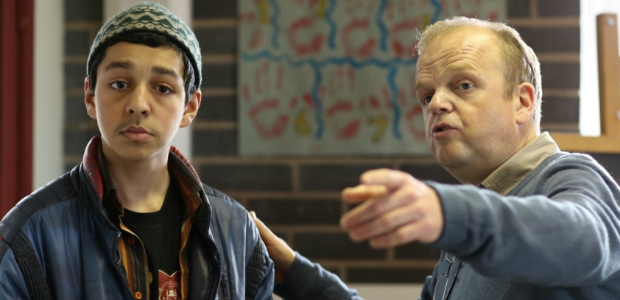 Leave to Remain is a feature film borne out of desire to see what had happened to teenagers who are forced to flee as a result of our actions in places like Iraq and Afghanistan, so I set about writing the script based on real experiences of children who had been affected by conflict in the Middle East and Sub Saharan Africa.
However, as the project developed it became a matter of protecting children from the public gaze. There were issues of confidentiality: the children were orphans, so there was no one from whom I could acquire permission. The children didn't want to be recognised as that would potentially endanger them, and I felt I had a responsibility to protect them – drama was the only way to make this film.
As a result, I became a "responsible adult" for these children, going to interviews at the Home Office with them, attending court appeals and doctor's appointments . This way I could be sure of witnessing an unvarnished view of what it might be like to be a teenager navigating the choppy waters of our asylum process.
The next problem I faced was that I had a script, but no money. The film attracted two foundations, both of which saw value of the story I was trying to communicate. They recognised hat this was a progressive way of meeting their social action agenda's that would have the advantage of reaching a broad audience with its core story of triumph over adversity. The next hurdle was casting. Where can I find a cast of teenagers that spoke both English and their own languages? To overcome this, I opened a school, where young refugees were trained to make short films and act in them. I ran the school over two summers, and from that I selected teenagers who were robust enough psychologically to act in a feature film that was largely their stories. Even those who weren't selected to act were given the opportunity to be involved in the film in some way.
The film was shot in 22 shooting days – comparatively few for an ensemble cast film of non-professionals, but the performances are extraordinary. Toby Jones agreed to play a case worker, I was also lucky enough to get Mercury Prize winners Alt-J to write a very unique score for the project.
Now the battle is on to find a way of getting the film in cinema's across the world….
Leave to Remain features at the One World Media Festival this week.