Youth
A picture to please both young and old, serving a dose of tenderness and nostalgia.





By Helen Chapman
4 February 2016
See comments (

0

)
Plot summary
While Mick scrambles to finish the screenplay for what he imagines will be his last important film, Fred, who gave up his musical career long ago, has no intention of returning to it. But someone wants at all costs to hear his compositions and to see him conduct again.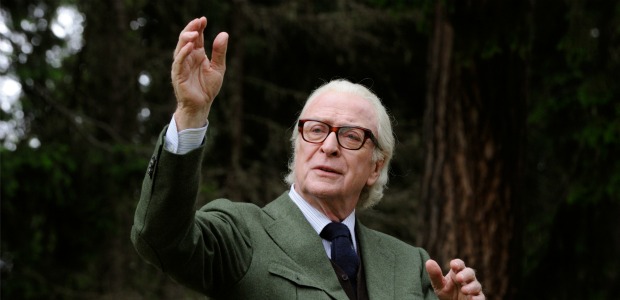 A profound story of art and ageing, love and pain: this beautifully shot film will leave with you a feeling of warmth, and a gratitude for both the simple and grand pleasures in life. Youth is full of the weird and wonderful, with elements of comic relief providing a lift from the more resonating messages of the film.
Set in a luxurious spa hotel in Switzerland, we meet Fred Ballinger (Michael Caine) on holiday with his daughter (Rachel Weisz) and old friend Mick Boyle (Harvey Keitel). Fred, a retired composer and conductor, receives an invitation from Queen Elizabeth II to perform for Prince Philip's birthday. Fred declines this invite because of "personal reasons" which become apparent as the events unfold. Meanwhile Mick, a film director beset by his lost youth, strives to create what he expects to be his best hit yet. Amongst the other guests at the hotel is Paul Dano, featuring as famous actor Jimmy Tree. His character mirrors Mick when obsessing over his career; in this case, breaking free of a type cast role.
Youth is packed with poignancy and pathos: brought to life by the flawless acting of all the cast. Caine's performance is shamelessly Caine-like, bringing a familiar fatherly feel to the picture. The characters of Fred and Mick tease and test each other about prostate woes whilst pondering some of life's regrets; not sleeping with women who they desired, not being able to remember their long lost golden youth. These carefully crafted notes of levity typify Sorrentino's skilful direction: serious undertones uplifted with injections of wit makes Youth a joy to watch.
I would say however that the stylish visuals are covering for a somewhat unsophisticated storyline, a trap I feel Sorrentino is guilty of falling into. Style over substance is sure an artistic direction Sorrentino takes, as seen with The Great Beauty and its equally lavish meditation on life. Its impact is nonetheless impressive as Sorrentino crafts yet again a visual sensation to complement the "simple songs" composed by David Lang.
Overall this film is definitely worth paying to see. It is, as you would expect from Sorrentino, a magnificent treat for the senses: David Lang's music alongside stylish cinematic shots make way for a pleasurable view. What I praise the most about this film is its style, Sorrentino's fascination with nature and human beauty is gracefully displayed. Youth is a picture to please both young and old, serving a dose of tenderness and nostalgia.