Tom Hooper
From Byker Grove to the Oscars. The director of The King's Speech talks exclusively to Pure Movies.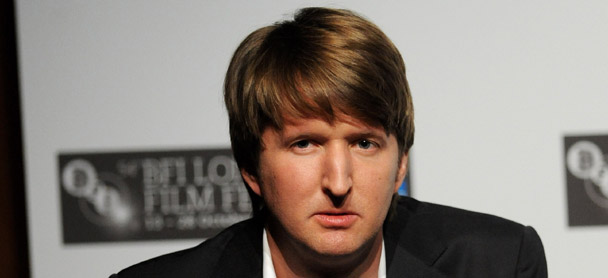 Tom Hooper is a British director who is steadily building a name for himself amongst film industry tastemakers. Unbeknownst to the majority of the film-going public in the UK, he has been notching up dozens of nominations and prizes for his work in America whilst still being a BAFTA darling at home, thanks to his knack for coaxing award-winning performances from his actors. He himself remains relatively uncelebrated; recently The King's Speech was nominated in six British Independent Film Award categories, and won them all – except for Best Director.  It's a shame that getting great results from actors isn't taken as seriously as, say, visual pyrotechnics, but that's probably the only real downside to directing the classy, considered dramas which Hooper favours.
Things start to make sense when Hooper explains his approach to work. Collaboration is key, he says, rather than glory-seeking. "I do think we live in a society that suggests that it's all about self-realization, about making yourself great, about me-me-me. I tend to make films about how people often great or better only through turning to others, by opening themselves up to friendship." Those who imply that his skills lie in casting over directing aren't thinking broadly enough, it would seem. "I don't know whether that's partly a comment on being a director; as a director it's all about collaborating, about opening yourself out to what other people can bring."
Hooper comes from a rarefied background; his father was an esteemed captain of British industry, and Hooper was educated at London's Westminster School and Oxford University. He began directing for fun in his teens, and after graduating went straight to work on the Geordie school series Byker Grove. He quickly moved on from soaps and sitcoms to serious historical fare, such as the Channel 4 mini-series Elizabeth the First and later the multi-Emmy winning HBO drama John Adams. The King's Speech has been universally lauded by critics, plus seven Golden Globe nominations make its Oscar chances look pretty tasty. Given Hooper's youth (38) this is some impressive fast-tracking – as he says, "I clearly am a bit of a workaholic!"
With his golden demeanour, self-effacing confidence and youthful successes, Hooper couldn't be much better as an advert for private education. Beyond these traits, he has a storyteller's knack for empathy, and dramatises the burden that comes with being royally stiff-upper-lipped with confidence in The Kings Speech. "The irony was that it could only be an outsider figure who could have the freedom to help Bertie [aka the King], and I suppose the film does hold up a critical mirror to a lot of the etiquette and the rules and stiffness surrounding being a member of the royal family. It suggests that only in breaking a lot of those down that you can become, in his case, his best self."
The film's writer, David Seidler, was key to bringing some specific insights into how stammerers were cured during the film's mid-century period. Born in 1937, he stammered severely throughout his childhood and used to listen to King George VI on the radio for inspiration. "He used to think 'If the King of England can cope, maybe it's the same for me,'" says Hooper. "He went through therapy in the Forties and Fifties, and the swearing technique was one of the things that he experienced to allow him to get over his stammer." When Hooper and Seidler came to decide if the King would really have sworn as part of his treatment, they concluded that "if it was a technique that was around in the 1940s for a kid, it's quite legitimate that it was something that an adult in the 1930s was introduced to." Hooper readily admits that no hard proof exists to back them up, but then this speculative thread in the film is all part of its irreverent charm.
Some of the techniques depicted come from a particularly useful source, however: the Australian speech therapist Lionel Logue's personal diary, which documented his professional life. As Hooper explains, the therapy scenes lent themselves to comedy. "The diary is particularly good  on the role of physical exercises – Logue talks about the importance of singing, and how people's voice tends to comes from a different part of them and therefore they don't necessarily stammer, and the role of jokes and humour. He used to keep note of jokes as he found that it relaxes people."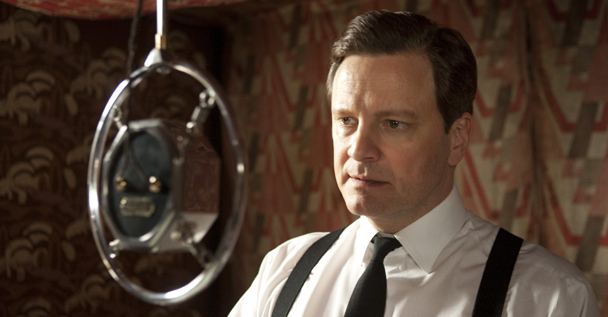 The Anglo/Antipodean dynamic between the King and Logue in The King's Speech was informed by Hooper's own upbringing – his mother was an Australian national. "I think it's arguably the most personal film I've ever done, because there's a lot of me in it. The attraction of the story was nothing to do with the fact that [Bertie] was royal, or that it was a royal story. It was because I felt that I knew I was uniquely placed to talk about those emotions because there are very few directors with direct experience of the cultural exchange between an Englishman and an Australian in a London setting, and I have."
"One of the narratives of my childhood growing up was my Australian mother unpacking the effects of my father's English upbringing. The interesting thing about my mother is, if she'd been English I don't think she'd have taken it on in that same way – but being an Australian, an outsider, she did take it on."
"My father lost his father in the war when he was three years old. He was a bomber navigator, killed in 1942 at the age of thirty, and as a result my dad was packed off to full-time boarding school at the age of five. It was that era of five-mile runs before 6am every day, taking cold baths even in the middle of winter, outside loos with no doors, corporal punishment. It was the worst of how Britain treated its own kids."
"And in fact, when she married my dad, apparently the only condition was that we would never be sent to boarding school, so determined was she to not repeat those effects."
It's an unusually candid story for someone to share with a stranger – a journalist at that – but Hooper understands the importance of creating context and empathy when developing a theme. A born raconteur, he happily details his youthful crush on his leading lady, Helena Bonham Carter – "my love affair with her goes right back to A Room with a View . The fact is that as a teenager I used to have a picture of her on my wall, but I also confess that the picture of a Panovision Platinum film camera that was above her was far larger than she was…it showed what my priorities were as a teenager!" His enthusiasm for telling a biographically instructive story and making it entertaining at the same time is illuminating. Neither audience or subject matter is neglected; everything is considered. And therein lies the secret to his success as a filmmaker.
To read the Pure Movies review of The King's Speech, click here.